We are happy to announce our Global shipment and Order Fulfillment 
We have delivered successfully to USA, Canada, Europe, Australia, United Kingdom, Israel, Czech Republic, South Africa, Japan, …and its growing. We are very happy to receive orders globally and day by day orders are comming in and we are fulfilling the same on priority basis.
So far we don't have Dealers /  Distributors and shipping from India Via DHL express, Payment by PayPal
Price including DHL shipping + Paypal fees ( USD)
1 Box $160 ( 14 days dose , 14 bottles of 50 ml each)
2 boxes $240 ( 28 days dose , 28 bottles of 50 ml each)
3 boxes $330 ( 42 days dose , 42 bottles of 50 ml each)
For USA / Canada NO Import duty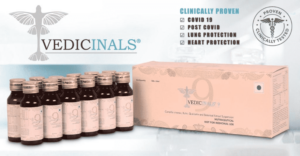 If you wish to order please send Whatsapp Message to :  +917567499944 / +919404480886 . Please Email : prakash@vedicinals.com
Doctors / Therapists / Researchers / Group admin for long hauler groups and members as well who wish to help us with recommendation on successful results, we can offer you promotional price to groups of 10 /20 people.